WORLDFOODS Asian Sauces
WORLDFOODS is a pioneer in the Fusion and Asian food industry. In the last 2 decades we have seen an explosion in the demand for fusion food resulting in both new North African, Asian and Mediterranean restaurants form in Shanghai, Hong Kong, Malaysia and Singapore to France, UK and the US.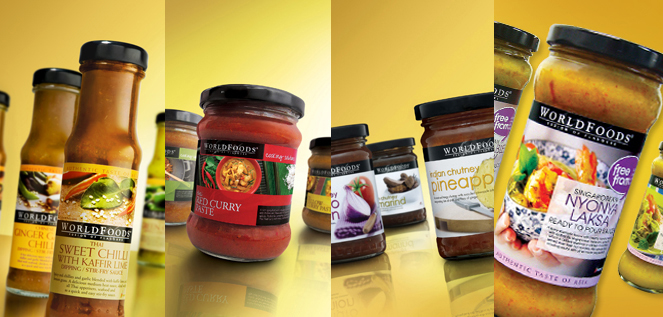 Each WORLDFOODS recipe is developed from local blends using 100% natural ingredients, traditional herbs and spices. We have a range of fusion flavors whether you are a Chef or a busy homemaker; with a range of Asian sauces from Thailand, Malaysia, China and India. We are working on new recipes from the Middle East, Latin America, African, French, German and Italy.
We have 51 types of Asian dipping sauces, pastes, noodle sauces, stir-fry, cooking sauces, marinades, chutneys and salad dressings to tantalize your taste buds.
For more information http://www.worldfoods.com.my