The Worst Flood in 50 Years - Business Continues
Floodwater engulfs around the East and West of Bangkok and slowly slithers into the center of business district. Many have asked if SAICO is affected in any way. Unfortunately, at this time, many of our colleagues have been affected whereby their homes have been inundated with massive water. They have been evacuated with their families to stay at the dormitory at SAICO factory in Rayong.
Despite all efforts that the various authorities have put in to saving the city, floodwater may eventually reach the center. Our office on Sukhumvit 21 (Asoke) Road may have to be relocated, together with our remaining colleagues. The temporary office will be set up at SAICO factory in Rayong, so communication, services and shipment will not be disrupted.
Since both factories are distant away from the flood area and waterway (see map below), production will not be interrupted in any way. Pineapple fruits are procured and transported locally around factories.   We have sufficient inventory of tinplate and lids that can ensure continuous production. Both TPC and SAICO produce own cans for our own use.
As floodwater is flowing out through the Gulf of Thailand through Samut Sakhon, there is a concern that the only remaining highway connecting the East to the West, Highway 35, may be inundated. Should the highway be impassable, production and shipment can be arranged from SAICO factory that is located on the East coast.
As part of risk management, we have diversified the risk by having two factories in different growing areas. As part of business continuity plan, everyone at SAICO is on top of situation to monitor the risk closely and to constantly taking quick actions to ensure smooth operation.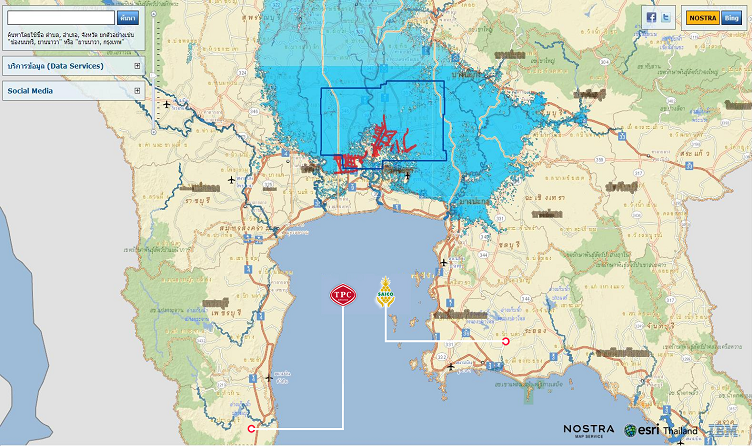 mber 8, 2011